The popular design trend of herringbone is now available in the durable and hypo-allergenic laminate tile option that is quick and easy to install in 10 pattern variations.
Available in 6 unique colours, this "Fit for use AC4/W32 graded" designer laminate is 12mm think and quieter underfoot with a natural locking painted V-groove.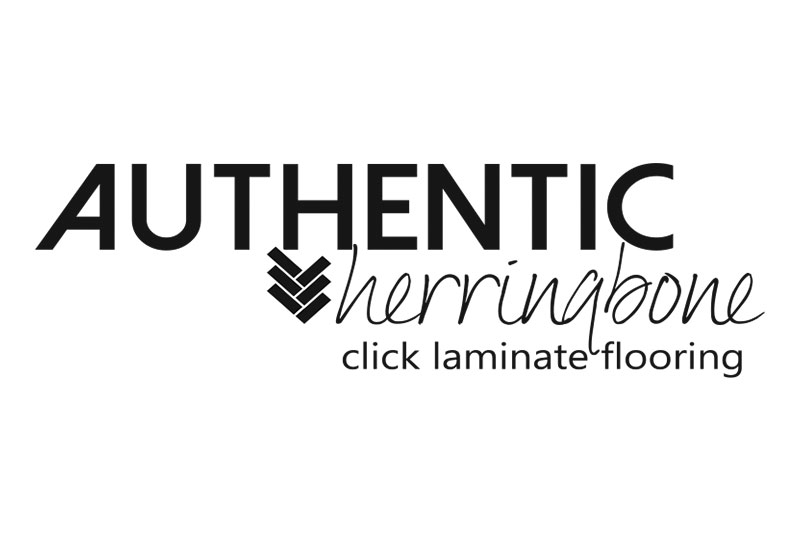 AUTHENTIC HERRINGBONE AC4/W32 – V4 SPECIFICATIONS
Size of panel: 606 x 101 x 12mm
Fit for use grading: AC4/W32 – Heavy Domestic/General Commercial Grade
Average board Density greater than 880/890 kg/m3
Thickness swelling test less than 12%
EN13329-2006 compliant
Lifetime guarantee against termites
Warranty: 25 years Heavy Domestic use / 5 years General Commercial use
Our product range
Athentic-herringbone-white-feat
Herringbone-BleechedBeech
Athentic-herringbone-naturalOak-feat
Athentic-herringbone-black-feat
Athentic-herringbone-walnut-feat
AUTHENTIC HERRINGBONE LAYING PATTERNS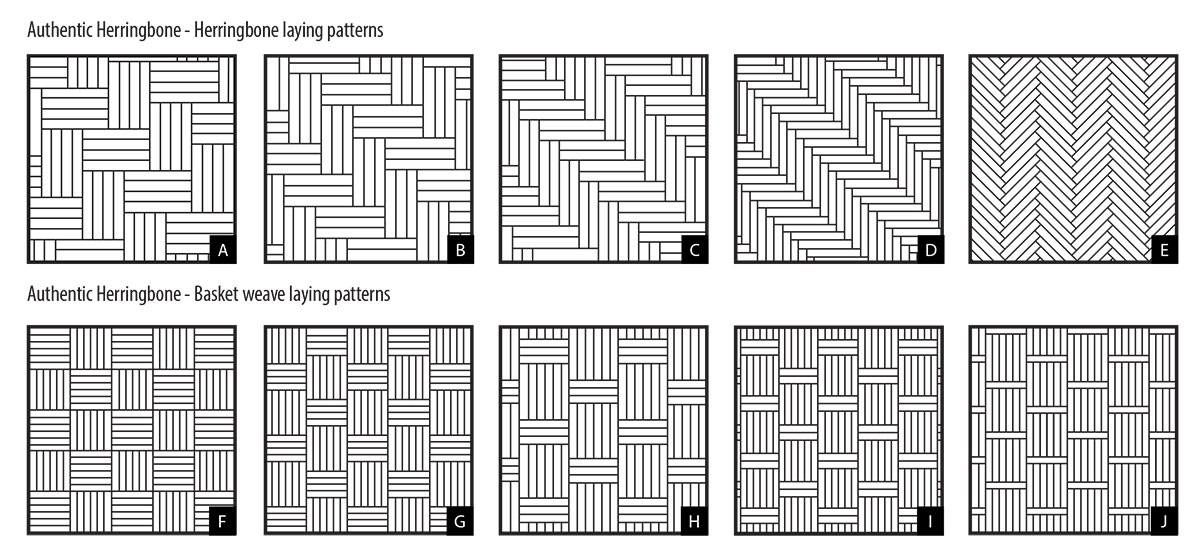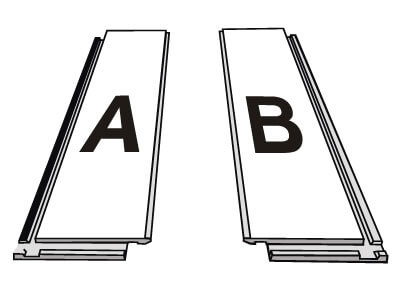 Box contains : 36 pieces
Board Dimensions : 12mm x 101mm x 606mm
Pack Size : 2.203m²
Fit for Use grading : AC4/W32
Two different types of boards are used to lay out the herringbone pattern. These are referred to as A and B boards. N.B. – Please separate A and B panels into 2 separate stacks prior to commencing installation.